Welcome to Central Butte
Service Centre of the Region
Health Care
Visiting physicians, a pharmacist and dentist, long term level 3 and 4 care home, 20-bed level 1 and 2 personal care home
Education
Excellent pre-K to grade 12 school
Recreation
Skating and curling complex, disc golf, and splash park
Lake Diefenbaker
On the doorstep of beautiful Lake Diefenbaker and 3 golf courses
Retail Services
All the basic supplies and services provided by the retail sector in the community
Fully Serviced Campground
Fully serviced RV sites available on a seasonal basis.
Central Butte is a full-service community providing municipal water, sewer and garbage pick-up services. Facilities include a newly renovated school, hospital, grocery store, pharmacy, hotel, restaurant, gas station/c-store, long term healthcare facilities, and countless other businesses and services which make Central Butte the place to be in the area.
"Central Butte, Saskatchewan is a small town with a BIG heart. Most essential amenities are available in the town as well as a number of recreational facilities. It's biggest asset is the people. Can't find a friendlier place anywhere. If you are looking for a place to call home, check out this lovely prairie town".
Joyce Aitken, Former CAO for Central Butte
"Small town living is the BEST! We grew up in small towns --- moved to the 'big city' as young adults --- and are now seeking a better quality of life that we know comes with small town living. Central Butte truly has all the amenities required for a young family or for those looking to ease into retirement or their golden years We are looking forward to the friendships and the memories we will make in this wonderful town."
Karen & Marcel Kotchar, New Residents
"Central Butte is a great small town with lots of room to walk or bike and someone friendly to visit with on every block. The school offers something for everyone, with full Pre-Kindergarten to Grade 12 programming and a wide variety of extra-curricular activities. Go Bulldogs!"
Sandra Baldwin, Principal of Central Butte School
"Central Butte is a thriving community supporting surrounding communities with most needs. I'm owner of the local feed plant and our many needs like a mechanic, tire shop, service station, welding shop, grocery store, insurance and banking are all readily available. It's a welcoming community close enough to larger centres when needed but far enough away to enjoy a quieter lifestyle."
Doug Higginson, Local Business Owner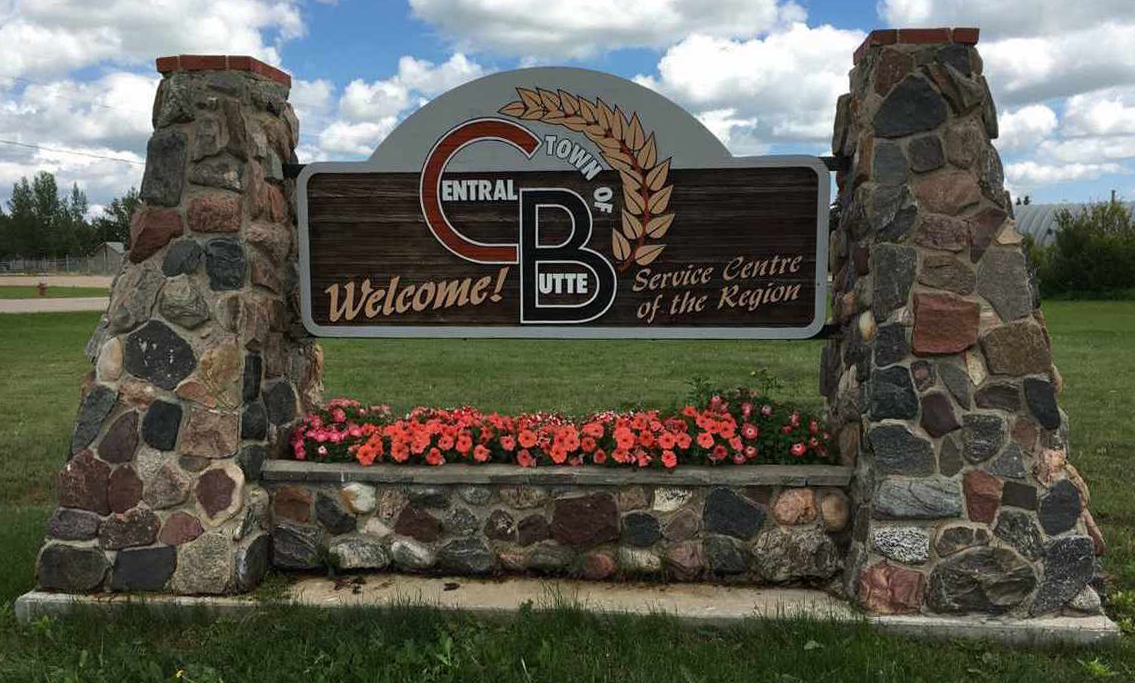 Effective May 1, 2022
Landfill Hours
Saturday: 9AM – 12PM and 1PM – 4PM
Wednesday: 5PM – 8PM